Here we are going to discuss on the steps of transferring your Axis bank account from one branch to another online in 6 easy steps, without any need to visit to any branch physically.
If you do not have online access to axis bank then you have to visit the branch physically for axis bank branch change.
Also read:

How to File Income Tax Return for salaried individual using the new portal 2.0

How to transfer SBI account from one branch to another online

How to Pay LIC premium using Phone Pe

How to submit form 15G/H in Axis Bank through Axis Bank mobile app
Normally, there occurs no issues as most of us do the transactions online and in some cases visiting any of the branch of your bank does the job. But there might be some scenario where you have no other option other than visiting your home branch. In such a situation if your branch if far enough, and you have less time in your hand, then you might be in trouble. So, it is better to transfer your bank account to a branch which is easily reachable to you. You can do that for any bank, but in some banks you need to visit the branch to which you want to transfer your account, physically.
But, in Axis bank you can transfer your account from one branch to other online, without visiting the branch. It takes about 2 days to process the request.
Procedure for Axis bank branch change:
Step 1:
Login to Axis bank internet banking from the URL   www.axisbank.com.
(If you are not registered for internet banking, then your need to do that before you can proceed.)
Step 2:
Goto the Services option in the menu and then click on Insta Services.

Step 3:
You would now be asked to enter the NetSecure code. You would receive the OTP in your registered mobile number. Enter the OTP (NetSecure code) in the field and click on Proceed.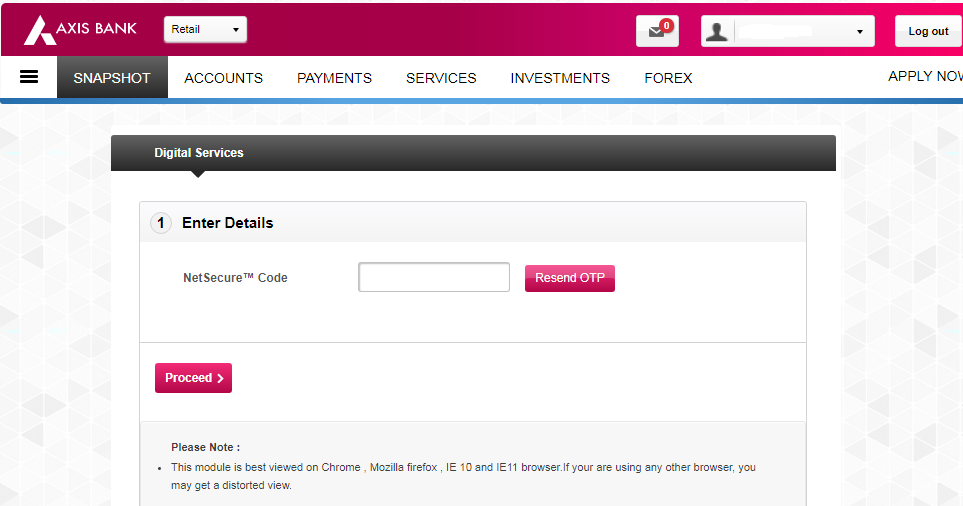 Step 4:
Now select the Accounts option and then Transfer Account option would appear below. Click on the Transfer Account option.
Want to get Fixed Deposit interest in your savings account keeping the liquidity as it is? Then read our post on – Auto Sweep Facility in Savings account (Axis bank has this name as "Encash 24"
Step 5:
Now you would be asked to confirm your address which is registered with the bank. Click on Correct.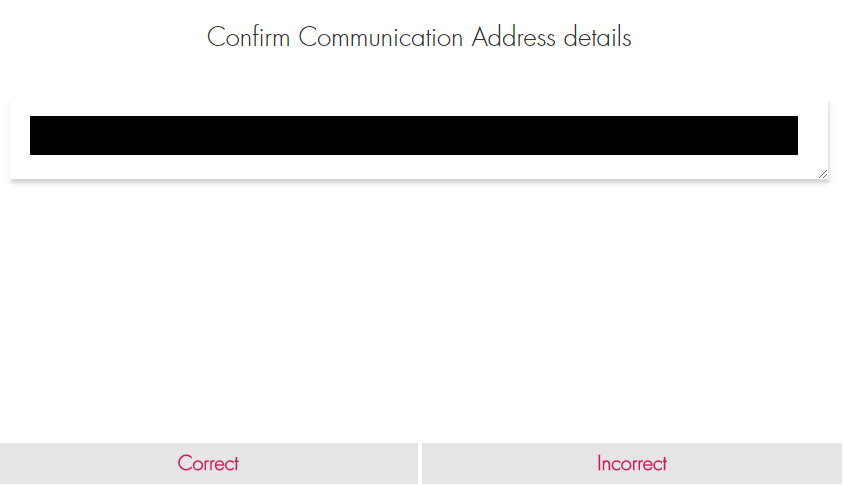 Step 6:
Select the Branch to which you want to move your account. The branch name would be displayed according to the State and City selected by you. After selection of the branch, check the box for agreeing terms and conditions and then click on Proceed.
Do you want or planning to get a lifetime free credit card from Axis bank of any other bank? Do check out this post before deciding which credit card you want to go with.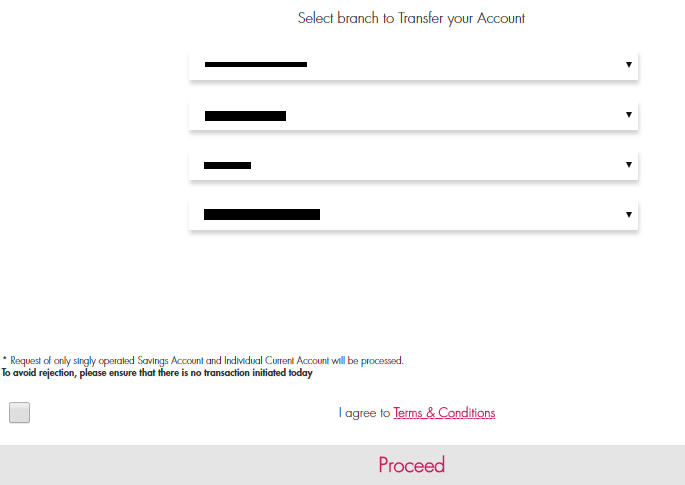 After clicking on Proceed you would be shown the reference number for your request and the transfer would be processed within 2 working days. Please note the reference number in case any further communication is needed.
NOTE: You should not do any transaction in your account for the next 3 days after initiating the request. If you do so, your request would be cancelled automatically and transfer would not take place. Then you need to again initiate the transfer request.
You can also do your Axis bank account branch change using mobile banking system through the Axis bank official application. You need to follow the same steps from your mobile.
To check if the transfer has been done, you can do the following process:
Login to your account
Go to accounts section
Click on operative
Select the account which you requested to move
Select Account Detail form the drop down below
Click on GO button below.
Check the Branch name.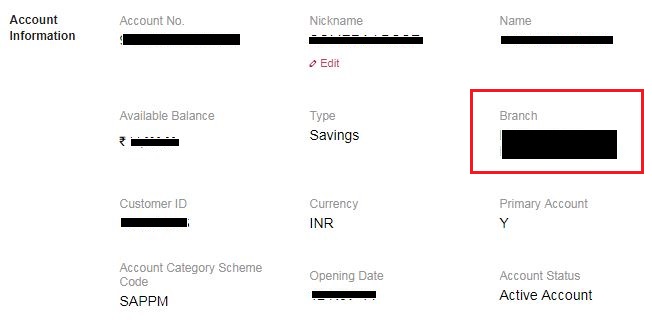 Thank You !!