Because the market has been bleeding, Fidelity CEO Abigail Johnson believes it is appropriate to acquire more cryptocurrencies. "Be fearful when others are greedy, and greedy when others are fearful," Warren Buffett famously said. When everyone is getting out, Johnson thinks it's time to double down. So, where does this originate? This is our first crypto winter for most of us; however, it is her third. Johnson has already witnessed so much market volatility that she sees it as an opportunity.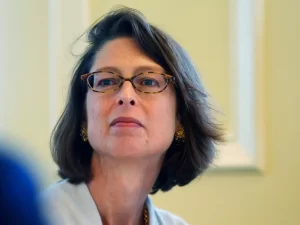 Winter in the world of cryptocurrencies is an opportunity
Abigail advises that if you believe in something's fundamentals and long-term potential, it's a good idea to double in while everyone else is bailing. This doesn't change the reality that the present downturn, as well as the market capitalization that crypto has lost, are distressing. However, she believes that this sector has a lot more to offer.
The bear market is supposed to be where real money is made. When the consolidation period occurs after all-time highs, investors have the opportunity to buy and stockpile for the next bull run. It's critical to chose projects carefully during this period because many of them may be phased out in the coming years.
Cryptocurrency and Fidelity Investments
Fidelity Investments has made significant contributions to the crypto industry, including the addition of Bitcoin to 401(k) retirement plans. They're also concentrating on providing investing services to institutional clients, and they're keeping their hiring frenzy going despite the downturn.
The Fidelity investment proposal prompted a lot of doubts regarding the concept of enabling BTC to be used for retirement savings. However, it does not appear that this has affected their decision to continue to sell it. In reality, the US Labor Department was sued for issuing erroneous crypto instruction. They were attempting to intimidate businesses who provide BTC for retirement funds. This goes against the notion that people can invest their retirement funds in whatever they desire.
What are your opinions now that the CEO of Fidelity Investments believes it's time to acquire more cryptocurrencies? Do you think the real money is made in a bear market as well? Please let us know in the comments section below. Also, please like and share our information with your friends if you found it useful.